Friday, December 24 at 5 PM
Christmas is a time to spend it with your loved ones. Vibrant Church is hosting a festive celebration that is perfect for families to celebrate Christmas together. Why not make this part of your family tradition this year?
Sawgrass Mall • Regal Sawgrass & IMAX Theaters
2600 Northwest 136th Avenue, Sunrise, FL, 33323
Or go to our online service Sundays at 10:30 AM
Plan A Visit
Choose a service time that works well for you and put it on your calendar.
Attend A Service
Experience the wonderful atmosphere of worship and meet some great people.
Connect With Us
Learn how to connect with this amazing community and all it has for you.
At Vibrant Church our heart's desire is to help you navigate your own faith journey in community, so we've made it simple to get connected.
We know trying a new church can be unnerving, so we've made it easy. Here's a recent service you can watch to know what to expect.
You Belong Here
Whoever you are, you are welcome here. Our intention is to create a safe place where you can experience a fresh, enjoyable connection with God and a community of diverse people.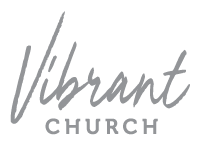 Location
Regal Sawgrass & IMAX Theaters at Sawgrass Mall
2600 Northwest 136th Avenue
Sunrise, FL, 33323