Brandon & Johna Sereg
Lead Pastors
Brandon and Johna came to Plantation with a vision to help as many people as they could live a better story than the one they are living now. They believe no matter where you are in life, God has a next step for you, and Vibrant Church is built to help people take the next steps.
Pastor Brandon grew up in a family of contractors.  He has always had a sense of adventure trying everything from playing quarterback in football, starting his own business, to flipping houses.  
No matter what Brandon and Johna did, God's calling on their lives to plant a church was more than they could ignore.  After 14 years of following passion to reach people for Jesus, God led Pastor Brandon and Pastor Johna to Broward County and gave them a vision to start Vibrant.  
Since Vibrant's launch in 2019, Pastor Brandon and the love of his life, Johna, have been loving God and helping people live a better story.  Together they have four amazing children- Levi, Eden, Eliana, and Benaiah.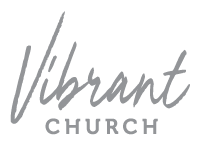 Service Times
Sundays at  10:00 AM
Sundays at 11:30 AM
Location
Sawgrass Elementary School
12655 NW 8th Street
Sunrise, FL 33325