Generosity
We want to be known as a generous church because we serve a God who has been so generous with us.
Online
You can give through the website using the secure giving portal.
Church App
Download the Vibrant Church app and select "give."
In Service
Offering envelopes are provided in each service for you to give with cash, check or credit card.
Text To Give
Give by texting "yourvibrantchurch" to 77977.
Give By Cash or Check
To give by cash or check simply drop your offering at one of the offering containers during a weekend service.
By Mail
Mail a check to Vibrant Church
Sawgrass Elementary School
12655 NW 8th Street
Sunrise, FL 33325
As many people enter into a new-found relationship with Christ, please know that it couldn't happen without your generosity. We are truly grateful for your donation and hope the convenience and simplicity of online giving will be helpful to you.
Financial giving can be divided into two categories: tithes and offerings. The Bible teaches us that we worship the Lord with our tithe, which is ten percent of our income contributed to the church on a regular basis. When we feel called to give over and above our tithe, we do so as an offering.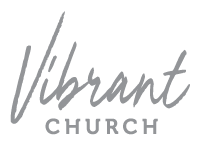 Service Times
Sundays at  10:00 AM
Sundays at 11:30 AM
Location
Sawgrass Elementary School
12655 NW 8th Street
Sunrise, FL 33325