Great Families Happen on purpose, not by accident
My Family Planner Podcast
Latest Episodes
This is for those that believe the most significant thing you will achieve in life is the people you raise. 
Life is overwhelming with children, and the tendency is just to survive each day. But it's a terrible feeling when you realize that your family is struggling.
You need to have a systematic way of pointing your family toward the vision you hope for. There must be a way to be in the trenches as a parent but still move forward toward the desired identity.
My Family Planner is a printable PDF to get everyone on the same page with everything you care about practically and spiritually, all in one place. You'll fill out the planner each week to be intentional about the right areas to help your family win the week. 
Fill out the form below to get the My Family Planner Page.
You'll get an email with the PDF of the My Family Planner Page.
Brandon Sereg is the lead pastor of Vibrant Church who has intentionally defined his values to lead his family toward their God-given identity.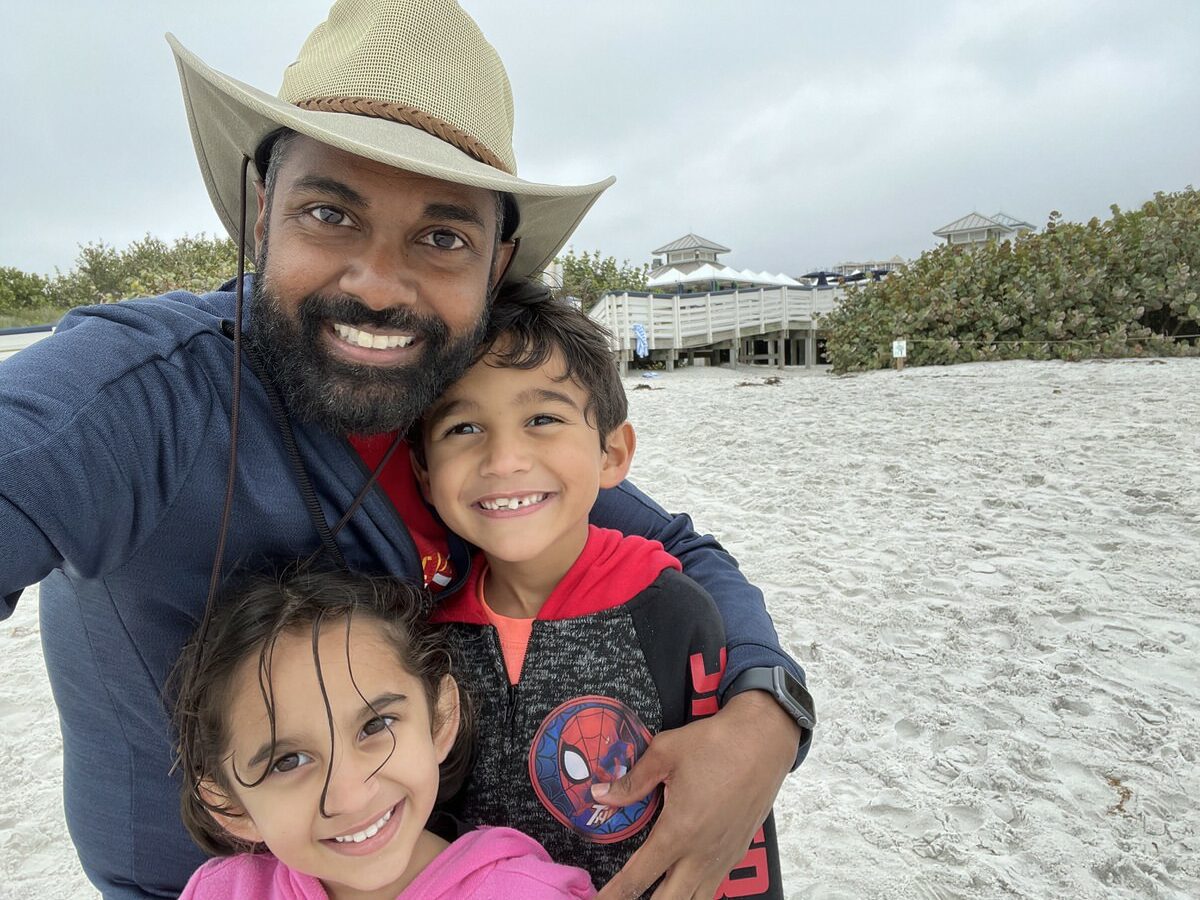 Michael Persaud is a branding specialist and business owner who created a brand guide for his family to define who they are. 
As leaders in organizations, we have all kinds of tools in place to plan, organize, and grow. What if we could implement this approach in your family to help us thrive at home and not just survive? 
We created the My Family Planner Page because we needed it in our home. It has become the most important tool for our family's success for several years.
Each of us knows the difference it makes when people live out their purpose, and we want to guide our families to live it. We have been in ministry for many years and get to see how God can transform people when they live with purpose. Our greatest desire is for our children to experience this.
Too many families are drifting along and become broken. Parents are lost, and children become rebellious. This breaks our hearts to the point we had to do something about it.
The Family Planner will help your kids learn valuable habits and create a rhythm to your day that they will depend on.
The planner is one simple page to allow your family to flourish. It's easy to fill out and visual, so you see it every day.
Take a look at a tour of the printable PDF in the video below.
The accompanying podcast will inspire and equip you. 
Definitely helped us identify the values we'd like our family to have and practice . Also helped us align our parenting with scripture and raise our children to know the written truth, not that "worldly truth". Identity was a big one too! It made me realize the importance of having an identity in Christ before anything
Being in the parenting group is one of the best things that has happened to our family. Our marriage, our relationship with our children and the way we parent our children has been tremendously different. Our family now has  goals and values that not only guide the way we live, but also guide the way we relate to others. We highly recommend this program not just to young families but to every family that aspire to raise their family in a Christ centered home.
It places parenting in order, because many times as parents just like anything can be all over the place. The group helped with different outlooks that we'd never imagine nor think of (i.e. vision statements)
We designed a parenting small group at our church to help families. Young couples are able to guide their families by having a clear vision that they are leading toward.
Couples are more in love than ever before, have incredible relationships with each of their kids, and have stronger, healthier relationships as a family.
And now, this is your chance to live on purpose with your family.